Call today to schedule your next service!
*10% off for ALL CLIENTS*
Serving the Greater Metro Phoenix area.
We will travel up to 30 miles from Phoenix
We Detangle hair that has tangles. We also comb out dreadlocks.
All customers have 10% OFF for their first time.
Come get your quality hair style at good price.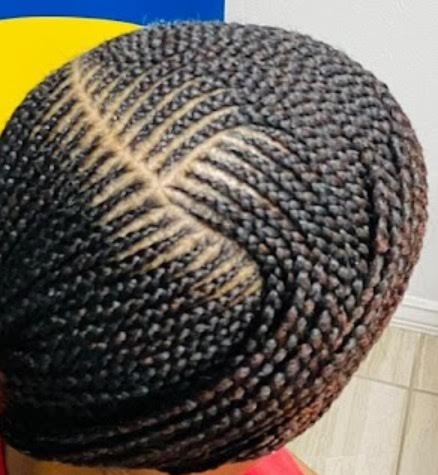 Mobile Hair Braiding in Phoenix, AZ
Peggy's Hair Braiding & Dreadlocks is a home hairdresser based in Phoenix, AZ. We will travel up to 30 miles from Phoenix. If you can't come to us, we'll come to you—we specialize in mobile hair braiding and dreadlocks. It's never been easier to get the look you want—we'll come to you and transform your hair in a matter of hours. Why spend weeks trying to get a salon appointment? Call Peggy and get salon-caliber results, right in your own home!
African Hair Braiding in the Valley
Peggy's Hair Braiding & Dreadlocks is a mobile hairdresser for everyone. Men, women, kids, black, white, native—we'll braid anyone's hair! We know how important your hair and hairstyle is to you, and we take the time to leave you with a look you'll love. Count on us to use techniques we've developed over nearly two decades in the beauty industry.
We're the leading mobile hair braiding service in Phoenix, AZ for a reason—we have a passion for hair and work hard to make sure you feel beautiful after you've been in our chair. We provide a variety of traditional and modern African hair braiding services, coming to you at your Phoenix, AZ home and giving you the look you want for less!
We are practicing stylists that continue to evolve.
Our full range of hair braiding services includes bob braids, box braids, crochet hair, dreadlocks, fox locks, Ghana braids, kinky twists, knotless braids, microbraids, single braids, spring twists and more! Need help determining the style that's right for you? We'll take a look at your hair texture, facial shape and what type of venue you're getting your hair braided for.
No matter the style you're looking for, we make it happen, coming to you on-site because we know your time is valuable. The process couldn't be any simpler, more convenient or more comfortable! Call us today to learn more or to schedule a hair braiding appointment.
Diverse Services
We always wash clients' hair prior to braiding, for the absolute best braid results.
Accommodating
We have no set prices—all rates are determined by style, length and quality of hair.
On-site Parking
We offer corrections within 72 hours of service. If you don't love it, we'll re-do it!
Certified Experts
All customers receive 10% off when they schedule a mobile hair braiding appointment.
We Come to You!
Peggy's Hair Braiding & Dreadlocks is a hairdresser on wheels. We come to you, providing superior hair braiding services that help you feel beautiful about your hair. Contact us today for more information or to make an appointment! Providing mobile hair braiding and natural hair braiding services to clients in Phoenix, AZ and throughout Maricopa County, AZ!