Natural Hair Braiding in Phoenix, AZ
Peggy's Mobile Hair Braiding and Dreadlocks offers mobile natural hair braiding in Phoenix, AZ. Whether you're ready to dramatically switch up your look or you're in the mood for a low-maintenance hairstyle that's easy to work with, we come to you, ensuring comfort, convenience and satisfaction. Our services include:
Braids
We have the ability to provide detangle services and braiding hair for all of our clients. Please notify us when you book if you do wish to obtain braiding hair or our detangling services.
Bob braids: Bob braids are perfect for year-round wear. It's like a box braid but even more unique. If you don't want to be weighed down by the sheer length of other braids, this is the style for you.
Box/single braids: Box braids are standard for natural hair, providing flexibility to create unique looks. If you're looking for a base style or a jumping-off point for natural hair styles, we'll hook you up with beautiful box braids with your own hair or with extensions for added length and volume.
Ghana braids: If you're in the mood for a lovely hairstyle that mixes cornrow braids, feed-in braids and knotless braids, we'll come to your Phoenix, AZ location and create a strikingly beautiful traditional African style just for you.
Knotless braids: Love your long natural hair? Switch things up and add even more length with knotless box braids. We'll add braided hair to your natural base, transforming your hair into a showstopping new look.
Microbraids: This light, protective style is time-consuming to install but always results in a beautiful, low-maintenance style.
Twists
Kinky twists: Kinky twists are a natural-looking protective style that can be done in a wide variety of ways. Show off your creativity or go for a sophisticated look—your choice!
Spring twists: This protective style provides versatility, with styles that are light enough to put in a bun without being heavy. The process can be long, but the reward of a low-maintenance look is always well worth it.
Passion twists: These versatile two-strand twists are typically done with added hair. They are a great low-maintenance option that gives clients an almost goddess or bohemian-like hairstyle that looks great at any length.
Senegalese twists: This style of twist sometimes resembles a smooth box braid. During the installation process, two strands are wrapped around each other instead of three. Clients interested in this type of twist can benefit from this hairstyle as it is one of the most versatile and protective options for natural hair.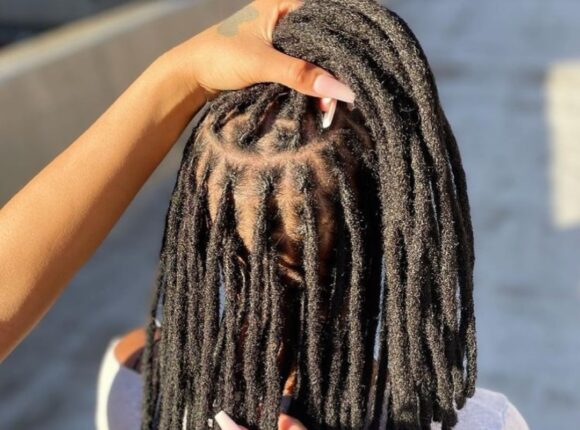 Dreadlocks
Dreadlocks: Ready to give locs a try? This is the ultimate natural hairstyle, and we know how to do it in a way that protects your hair now and into the future. We can dread with your own hair, utilize dread extensions, retwist and take down your dreads. To receive a pricing request for your hair or dreads please text us at (480)280-8948
Faux locs: Using human or synthetic hair and yarn, faux locs are always a showstopper. This famous protective style "locs" extensions into place, totally covering your natural hair so it can grow undisturbed.
Crotchet Styles
Crochet hair: The easiest way to get the box braids or any other type of hairstyle is by utilizing the crotchet process. These hairstyles are made of human and synthetic hair and create an eye-catching look in the length and color of your choice.
Natural Hair Services
Natural Hair Styles: We style natural hair too. Whether you are looking to have your natural hair twisted or if you are looking to wear stunning waves or curls from a twist-out, we can do that for you!
NOTICE TO CUSTOMERS
Same-day appointments may be available, please call directly to check on our availability. To secure any appointment a $30 non-refundable reservation fee must be sent to the stylist. We do offer mobile payment options (Cash App..etc.) please contact 480-280-8948 with any questions. In addition, please be prepared for the stylists' arrival, as we do take our time with each client and have blocked out a specific timeframe for each appointment. Upon the completion of your hair, if there are any grievances or changes that you would like to discuss, please contact the stylist within 2 days. Any complaint after 2 days can't be corrected. Lastly, due to rising gas prices, traveling fees may vary. If you have any additional questions or concerns please give us a call we are happy to help!
Transforming Your Hair in the Comfort of Your Own Home
Peggy's Mobile Hair Braiding and Dreadlocks provides mobile hair braiding for everyone—men, women, children, black, white, etc.—we come to you and give you amazing braids you've always dreamed of. With nearly two decades of experience, we promise amazing results, every time. Call us today at 480-280-8948 to schedule your appointment!